Resi auch genannt Prinzessin Tinitus
10.09.2001- 23.03.2012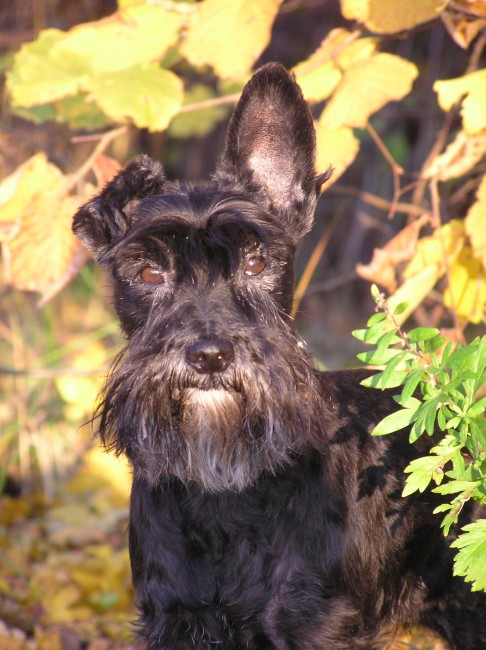 You can shed tears that she is gone,
or you can smile because she has lived.
You can close your eyes and pray that she`ll come back,
or you can open your eyes and see all she`s left.
Yor heart could be empty, becuase you can`t see her,
or you can be full of the love you shared.
You can turn back on tomorrow and live yesterday,
or you can be happy for tomorrow because of yesterday.
You can remember her only that she is gone,
or you can cherish her memory and let it live on.
You can cry and close your mind,
be empty and turn you back.
Or you can do what she`d want:
smile, open your eyes, love and go on!
(David Harkins)
Oktober 2011
Resi kam im September 2006 als beissendes Sofakissen zu mir. Sie sollte nur ein halbes Jahr bleiben ... .
Und aus 12 kg Daisy wurden 6 kg Resi.
Sie blieb!
Inzwischen weiß sie, dass sie ein Hund ist. Sie hat als liebe Tante drei Welpen mit großgezogen, die Teamtest und Begleithundeprüfung absolviert und nebenbei nicht nur mein Bett sondern auch mein Herz erobert.
---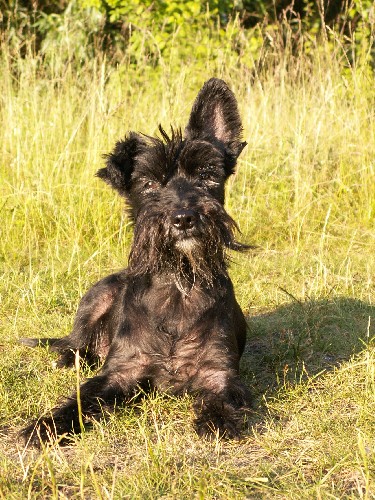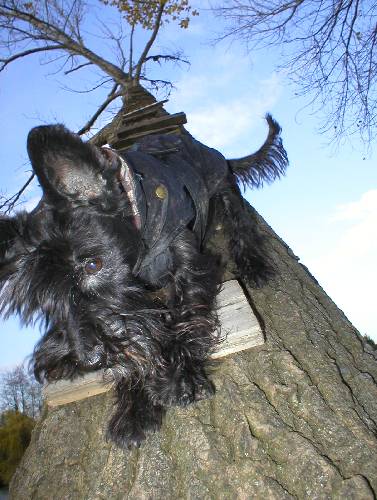 Resi mein Eichhörnchen!
Wozu einen die Scheu vor dem kühlen Nass nur alles ansport!